Product Development & Integration
Product Development & Integration
The Product Development & Integration department drives the development of MTU's jet engine components. It is also responsible for integrating components into modules and for integrating modules into engines.

Supporting several engine programs, the department's focus is on next-generation technology for the compressor and turbine section.
High-Pressure Compressor (HPC)
Low-Pressure Turbine (LPT)
The majority of the department's products belong to MTU's partnership programs with Pratt & Whitney. In alignment with Pratt & Whitney's convention, the department consists of several Component Integrated Product Teams (CIPTs). Each CIPT owns its assigned product through the entire life cycle – from concept to production.

Product development and integration is a demanding task that requires a range of engineering functions. To name a few, the team negotiates module interfaces, supports validation and performance tasks, and leads engineering changes.
Alex Remington
Manager HPC CIPT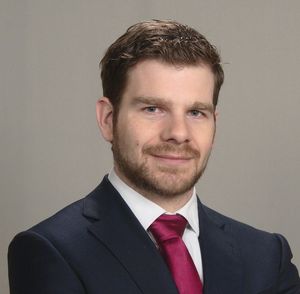 Markus Braig
Manager LPT CIPT